The Ecostage Certificate (Certified Level: Ecostage 2:) was obtained.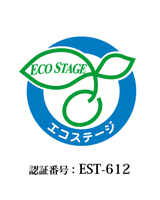 What is ECOSTAGE?
Stiffly standing on the intention/purpose of ISO14001, together with complementary and developing, and it shall make grown up step by step "Environmental Management System" liking with Company Management. By this action, further and higher level environmental management and system shall be possible to materialize.
We therefore like to proceed the environmental management by well acknowledging the problem relating environment as most important subject for us by concentrating on together with quality management system (ISO 9001: 2008, JIS 9001:2008). Aiming secure to materialize all our staffs healthy and rich lifetime, we would like to render our great service to the society.
Policy of Environmental Management System
Management Policy
As a company co-working with the pump for over than 100 years, Teikoku has a long history and endeavor to stand on the customers' position, as true heart and Sincerity as Teikoku's motto, respecting Harmony in and by each staff and each section, on the basis of Originality bundling the powers to meet/suit the time, Teikoku concentrate on R & D to create new something.
Ensuring Quality Management System under LRQ ISO system (ISO 9001:2008, JIS Q9001), we understand that an environmental problem is also one of important issues for Teikoku Management. We therefore aim to render service to the society, together with to materialize our staffs' healthy and wealthy life.

Basic Policy
Based on the gist of management policy, following points are to be the action purpose to struggle by the all company staffs, and we will take on the table for making definite purpose and milestone and for aiming to improve continuously.

1. Save resources and motivation of betterment environment
  1) Productivity enforcement & decreasing non-conformed manufacturing.
  2-1) Job improvement to find and solve the things under
  2-2) All-out of keeping tidy and in order,inclusive of document control.
  3) Strengthen and enrich to control chemicals
2. Teikoku will push forward to make an environmental education for all the staffs and
  will obey requirements for the related laws and regulations, and various others.
3. By harmonizing the environment and surround circumstance at all times,
  Teikoku will develop the products upon considered environment.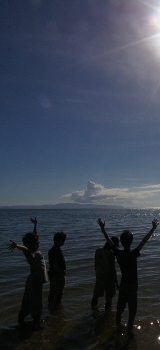 What is "Fuel efficient pump"
Power source is electricity for Electric driven pump naturally.
Mission of Fuel efficient Pump is how to decrease electricity consumption.
In order to materialize it, it is necessary to increase pump efficiency
more than before, for which case it should be considered as;
Following three points are to be considered and necessary;
+ Design in specific
+ Modify design on existing parts
+ Increase the accuracy of processing against existing parts.

Now we are advancing CFD design on impeller and casing, that are the heart of pump,
by utilizing 3D CAD in order to propose of new standard design pump.
Improvement on the existing design to decrease various loss effects are conducting by raising up processing accuracy together with easy-processing.
Above chain of movements shows Teikoku's attitude against manufacture (= monozukuri)
as consistent philosophy.